Custom marketing materials are an industry-proven tool that helps you differentiate your business and the Therma-Tru products you sell.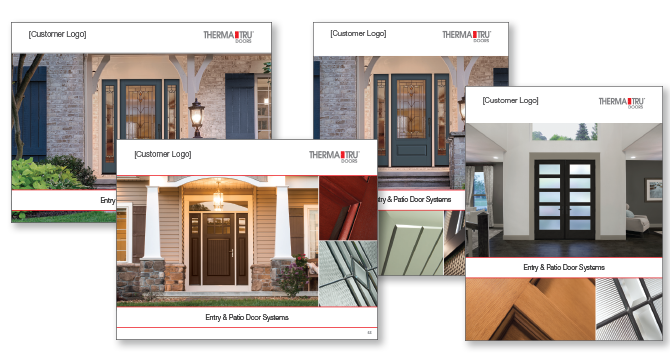 Custom Literature
Add your company information to Therma-Tru literature to create custom brochures for the products you want to feature.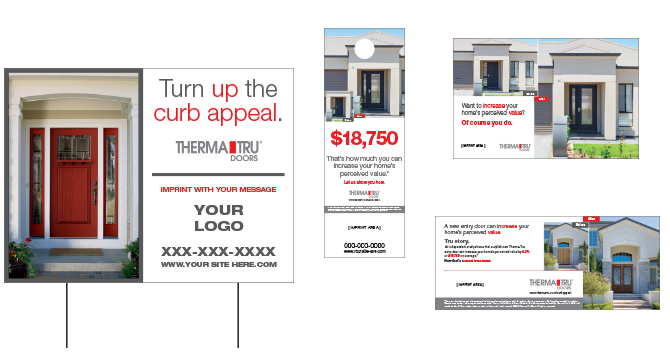 Yard Signs, Postcards, Door Hangers & Mail Stuffers
Target your customers with your message.

Increase visibility and referrals with a customized yard sign for your job sites.

Customize a direct mail program with postcards and mail stuffers.

Communicate your brand door-to-door with door hangers.
Download Door Hanger, Postcard Mail Stuffer & Yard Sign Order Form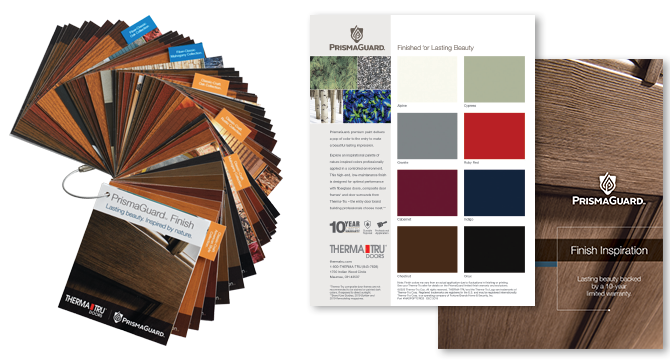 PrismaGuard
Add a change of color to your door with one of our nature-inspired finishes from the PrismaGuard family.
To get started...
Contact your local dealer or a Therma-Tru salesperson. If you're not sure how to contact your local Therma-Tru salesperson, call 419-891-7400 and ask for the local Therma-Tru salesperson in your area.