Enjoy a wider view outside and more natural light inside with flush-glazed glass.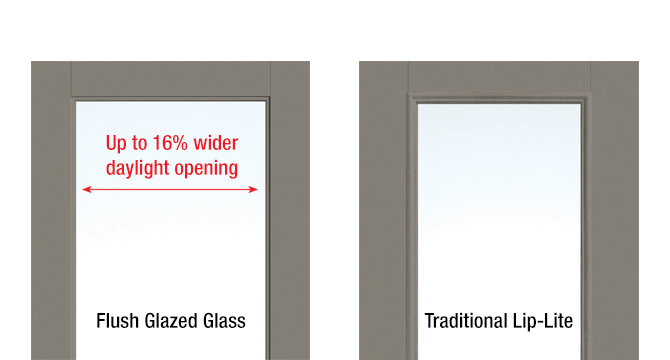 With up to a 16% increase in visible glass area compared to conventional lite frames, you get a wider opening to let in more natural light.
Flush-glazed glass means the glass is built directly into the door during the manufacturing process, offering long-term performance. The polyurethane foam core surrounds the glass, helping to provide durability, strength, and weather protection.
If your door configuration allows for a sidelite on one or both sides of your door, you'll want to consider Flush-glazed sidelites too, providing even more opportunity to expand your view.
Flush-glazed selections are available in our Classic-Craft, Fiber-Classic and Smooth-Star collections.