Although you can buy and install a Therma-Tru door system yourself, we recommend that you work with a building professional when replacing or remodeling your entry way.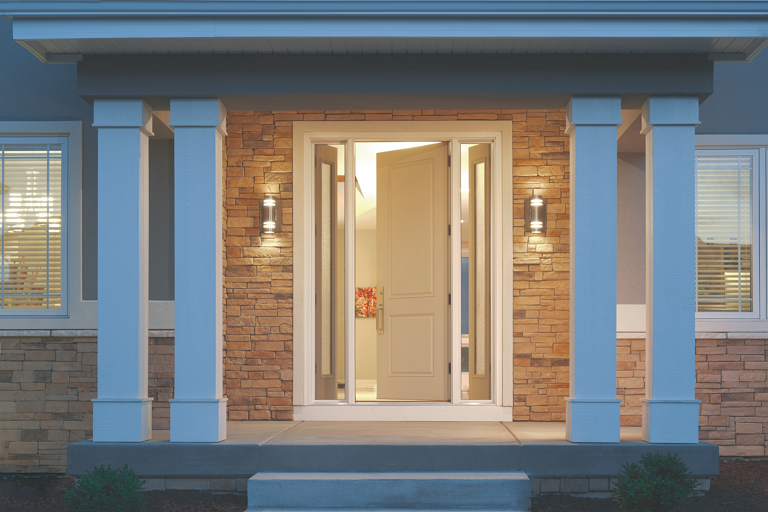 Possible Configurations & Style Options
Single door. Double door. Transom. Sidelites. If you're building a new home, you probably have a wide range of options open to you. If you're remodeling, you may be able to alter your configuration – add a transom, for example – but you might be more limited depending on how extensive your renovation is. Your building professional will advise you on what configurations will work in your situation, and help you make sure your overall design meets all of your priorities.
Accurate Measurements
Measuring for a new door is much more than the height and width of the door itself (the slab). You need to consider the dimensions of the jamb, much of which will be hidden behind your wall, and the sill, which will probably sit a few inches atop your floor. If you're remodeling, you may or may not be working with standard sizing. And if your configuration includes sidelites or other elements, you'll need to account for those measurements too. A professional can make sure you get the accurate measurements that are crucial to a secure installation.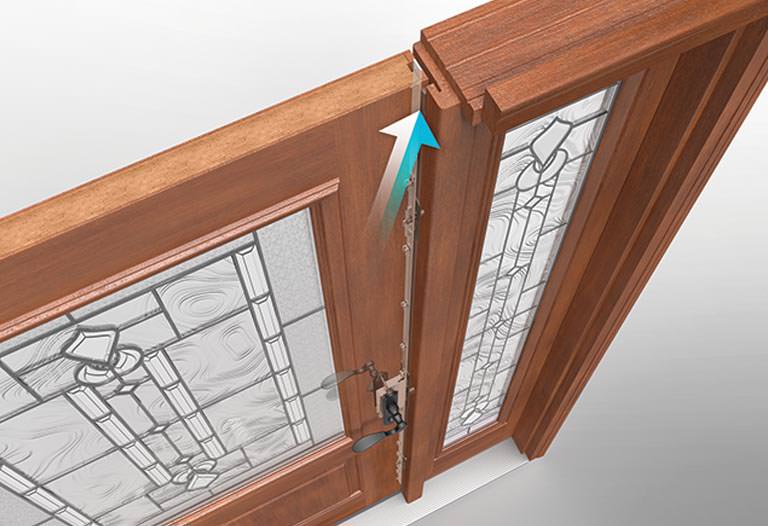 System Components
Picking out the perfect decorative glass to express your style is fun. Making sure you have the right size weatherstrip and corner seal pads is just as important. The components of a Therma-Tru door system are designed to work seamlessly together to keep your heat and air conditioning in, and the wind and water out. Your professional will recommend every system component you need and make sure that each one is installed properly for years of reliability.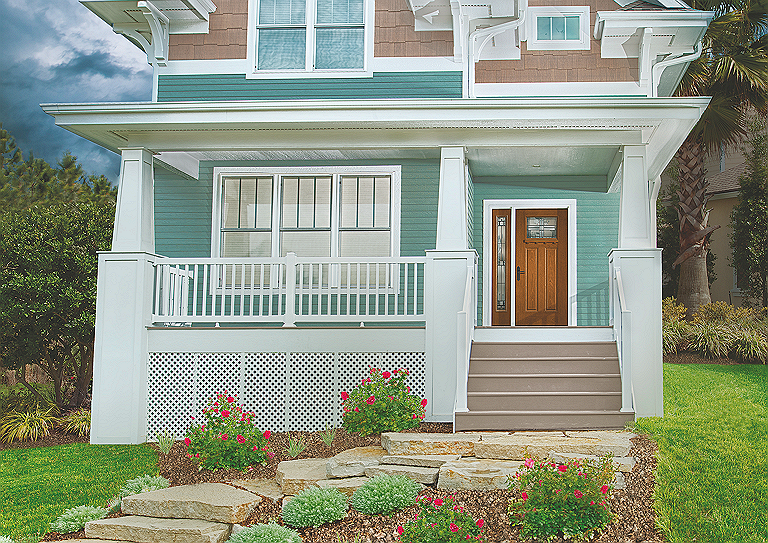 Regional Requirements
Many regions have building codes that demand doors meet a certain level of performance under conditions such as high winds or flooding. Your building professional will be able to inform you about any building codes that apply to you and help you select the Therma-Tru products designed to meet those codes.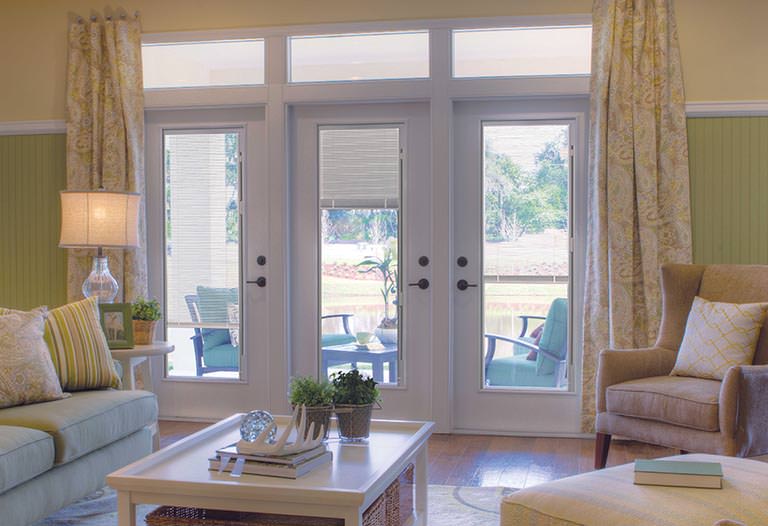 Protect Your Investment
Keep in mind that warranty coverage requires professional installation. A little extra investment at the time of installation may save you money in the long run.
We can help you find a professional in your area to handle all the complexities of your project. Compile your list of questions for the expert and get started designing your new entry.