Your front entryway is one of the biggest style statements your home can make. So whether you're building new or remodeling, you want to feel confident you've selected the perfect style for you.
We've designed our products with such a wide variety of styles and configurations that you're sure to find several that you love. How to choose? We'll guide you through some of the style factors to consider in designing your new door.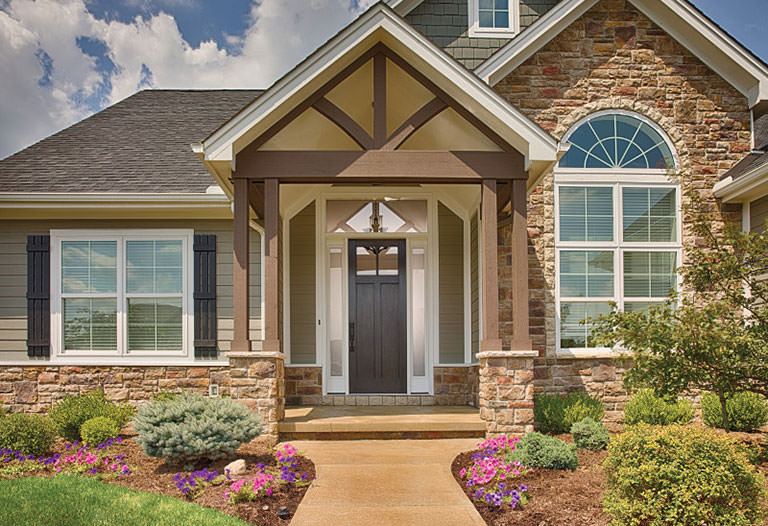 Your Home Style
Is your house traditional or modern? Southwest or coastal? Every home has an architectural style, and one of the easiest ways to get a great-looking entry is to select a door that suits your home's design characteristics. If you're not sure which style your home best represents, our handy home styles guide will help.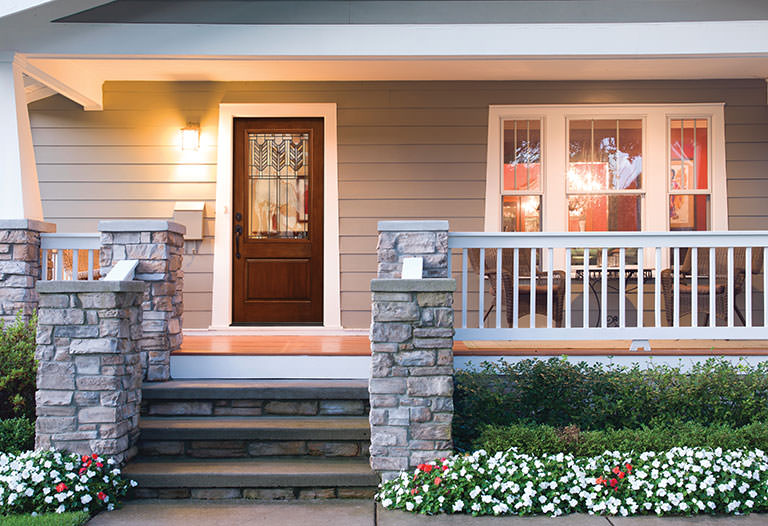 Texture, Finish and Color
You may already know that you want a wood-grain finish in a mahogany stain to match your shutters. Or a smooth-finished door painted a pop of bright red to complement the ceramic flower pots that grace your porch. But if you don't know yet, don't worry. We have content to help you understand how to choose your door texture and finish, as well as some of the factors that go into choosing a door color.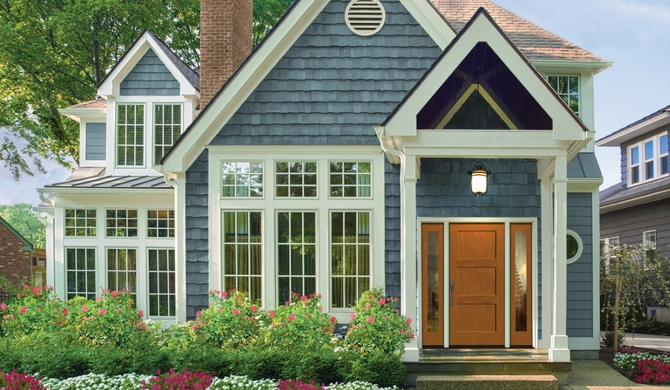 Boosting Curb Appeal
A recent study found that a stylish new Therma-Tru® entry door can increase your home's perceived value by 4.2%, or $18,750 on average.* Although you may not be thinking about selling now, keep in mind that your new door may boost your home's perceived value if you do decide to sell later. Learn more about how to increase your curb appeal.

Visualize your new door!
Upload a photo of your house to visualize how any door will look on your home.
Get the DoorWays App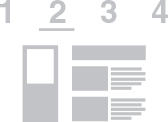 Prefer a guided process?
We'll ask you four simple questions to help narrow down your favorite choices.
Design Your Door
*Based on a nationwide survey of consumers' estimates of perceived home value based on exterior appearance. Not based on actual home sales. Results may vary based on region and home style. Therma-Tru's "National Home Valuation Study" was commissioned by Therma-Tru in 2015 and conducted by TNS, and independent provider of Internet-based research.