Deciding on the texture and finish of your entry is important to achieving the perfect look on your home.
A few questions you should consider are: Wood-grained or smooth? Fiberglass or steel? Stained or painted? Bold or neutral? Grained doors can be stained or painted, while smooth doors can be painted almost any color you can dream up. Fiberglass provides you with wood-like features and durability while steel offers versatility at an affordable cost. Let us help inspire your selection.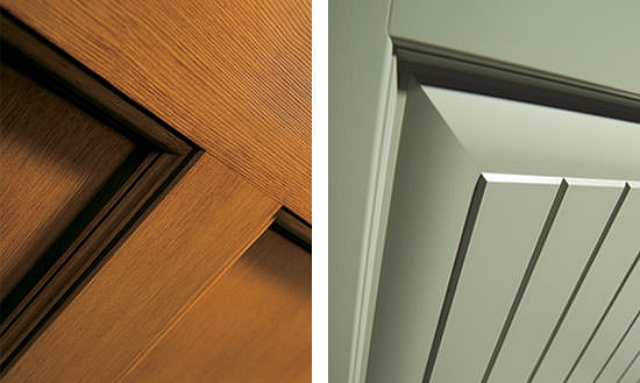 Wood-Grained or Smooth
An Authentic Wood Look
Wood-grained doors are elegantly crafted and textured to look like real wood, no matter what finish you choose.
Polished and Painted
Smooth doors can be painted in a variety of colors to match your desired look and style.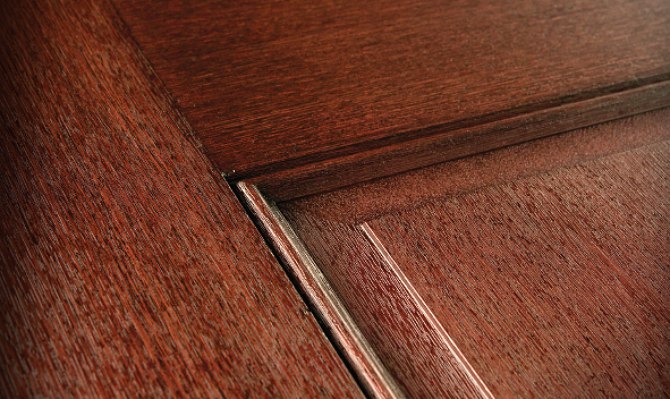 The beauty of wood. The durability of fiberglass.
Step close and take a look. Run your hand over it. It's nearly impossible to tell it from a real wood door. With decades of experience and technical know-how, Therma-Tru can achieve an authentic real wood look – but our fiberglass doors won't rot or warp like wood – and they'll look great for years longer, with considerably less maintenance. Available in Classic-Craft and Fiber-Classic.
Expand your color options with smooth, paintable doors.
If you're looking to make a bolder color statement, consider our Smooth-Star, Pulse or Classic-Craft Canvas doors. Our smooth fiberglass doors are created to grab and hold the paint for lasting color. These doors provide you with a blank canvas, decorative glass unique to each collection and style options to meet your personality.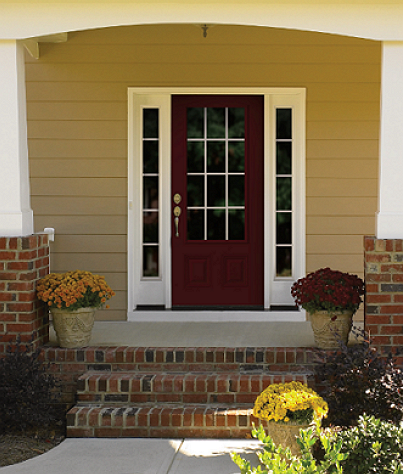 Versatile, affordable options.
Profiles and Traditions Steel collections provide any home a distinctive styling with affordability. These doors offer numerous styles, design and glass options, not to mention the ability to customize the color to match your home. Profiles feature triple-shadowed panel embossments for greater detail, while Traditions gets back to the basics with attractive designs. These doors are a great cost-conscious alternative for front entry or house-to-garage.
How do you know which one is right for you?
Each style and personality is unique to every homeowner. Therma-Tru offers a wide range of styles and options for the look you want — in a complete door system that is engineered to work together. See what your dream door looks like on your house.
Download Our DoorWays App
Want more inspiration? Read more on these topics: