Imagine the possibilities.
Thousands of combinations for your home.
Learn More
Other Ways to Browse Product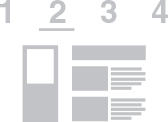 Prefer a guided process?
We'll ask you four simple questions to help narrow down your favorite choices.
Design Your Door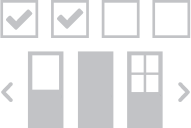 Prefer to browse all doors?
Our easy filtering helps you find options with the features you want most.
Browse All