If you live in a condo or townhouse, local building codes might require you to install fire-rated entry or house-to-garage doors. And even if building codes don't require it, you might want the peace of mind that comes with knowing your home is that much more protected if the unthinkable happens.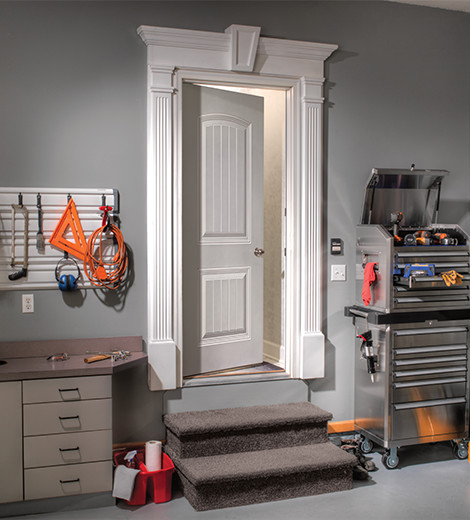 Therma-Tru's line of fire-rated doors feature the same beautiful, on-trend styles as the rest of our entry doors. So you don't have to sacrifice style, and you can maintain a consistent look on all the doors throughout your home.
Most of our solid-panel fiberglass wood-edge doors can be ordered as a 20-Minute Fire-Rated product. That means the doors are tested to withstand a minimum of 20 minutes of fire exposure at temperatures that reach more than 1400 degrees Fahrenheit! And they don't split, crack or rot.
Outstanding protection is also available from our Steel Edge 90-Minute Fire-rated doors and door systems.
Ask your building professional for more information. And always check with your local building code authority to confirm fire door requirements in your location.
For technical information, view our Fire Door Ratings & Listing Reports: