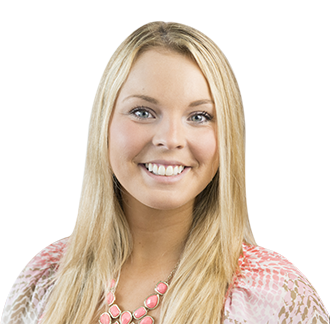 "Not many new college grads can make as big of an impact as I can."
Nickname

Syd or Syd the Kid

How long have you been at Therma-Tru?

Since 2014

Favorite Therma-Tru Product

Vented sidelites because I love fresh air.

How do you spend your day at Therma-Tru?

Finding ways to develop our talent!

Favorite Food / Restaurant

Pizza — Calvinos

Activities / Hobbies

Watching football, being active, reading and laying out in the sun.

Personal Hero

My grandpa — he was the mayor of Monroe, MI and really cared about making the community better.
Best Piece of Advice

Always be yourself! Never change to fit in, be a trendsetter and create a new path.

What motivates you?

Becoming the best version of myself everyday while helping others become better too!

What's your motto?

Choose to chance the rapids and dare to dance the tide.

What's playing in your car right now?

Sam Hunt or Ed Sherron

What advice can you give people who aspire to be where you are?

Always know your priorities. Get the important things done first so you can breeze through the easy stuff. Always make life fun, have a good balance between work and play.