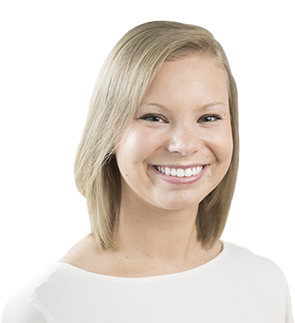 "Therma-Tru has a culture unlike any other."
How long have you been at Therma-Tru?

Since 2013

Favorite Therma-Tru Product

Classic Craft American with dentil shelf

How do you spend your day at Therma-Tru?

Creating positive associate relations.

Favorite Food / Restaurant

Ciao! — Italian restaurant in Sylvania

Activities / Hobbies

Kayaking, hiking… just being outside and watching college football. GO BLUE!

Super Hero Power

The power to have multiple super powers.
Best Piece of Advice

Always strive to be the hardest working person in the room!

What motivates you?

Knowing that what I'm doing is making a positive impact on the business.

What's your motto?

Make today a win!

What's playing in your car right now?

NPR

What advice can you give people who aspire to be where you are?

As a young professional you have to be hungry — hungry to learn more, hungry for more challenging opportunities… always be asking (the right) questions!