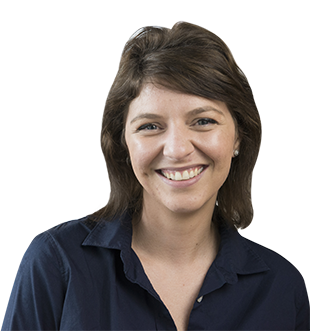 "

Therma-Tru can offer cultivating opportunities, challenging experiences, and new friendships - all within a rewarding environment.

"
How long have you been at Therma-Tru?

Since 2012

Favorite Therma-Tru Product

Classic-Craft American Craftsman 3-Lite Arborwatch

How do you spend your day at Therma-Tru?

Growing the retail business with exhilarating marketing initiatives.

Favorite Food / Restaurant

Grumpy's (downtown Toledo) Garbage Salad

Activities / Hobbies

Golfing, architecture, cars, fine art, Modern Family and Game of Thrones (not necessarily in that order).

Personal Hero

My son — every day I want to be a better person for him.

Super Hero Power

Vision — I know what looks good, and how to make it look good.
Best Piece of Advice

Go to your boss with a solution, not a problem

.

What motivates you?

I admire my colleagues' successes, they are brilliant at what they do and have become the 'resident experts' in their field — this is what I aspire to be.

What's your motto?

Everything happens for a reason.

What's playing in your car right now?

M83

What advice can you give people who aspire to be where you are?

Lose the ego. Treat the janitor, intern or your work neighbor the same you would treat company leadership — you never know who will be your next boss

.